Holsag is committed to providing exceptional service to our customers while taking special precautions to keep our employees healthy and safe. As of now, Holsag is fully operational and available through digital means. If you need assistance or an update on your current order, please call 888-745-0721 or email [email protected]
We will continue to update this website with the status of our business.
Please stay healthy and safe. For the most current information on COVID-19, visit CDC, Canada Public Health, and World Health Organization.

"Holsag furniture is manufactured with impeccable care and quality... Their outstanding focus and dedication to customer service really simplifies the process and further demonstrates that Holsag is a solid and reliable supplier who is an expert in their field."
- Christopher Kulina, Boston Pizza International Inc.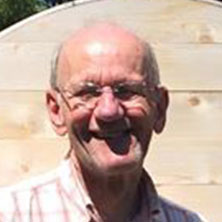 "I recall one particular gentleman who visited our chapel. He commented on the looks and comfort of the chairs and suggested they must have been fairly expensive. I asked him to estimate the cost and his estimate was double your invoiced cost. That's value!"
- Kryn Vandermey, Little Lake Cemetery

"We certainly do not hesitate to recommend Holsag Canada as a Canadian-maker of quality seating along with competitive pricing, outstanding customer service and timely delivery."
- Kevin Doble, Roseglen Village for Seniors
We Love Our Partners